10 Goals for Small Business Owners
Does setting goal feel like a difficult task? Goals are such a vital part of your business. Goals are what will help you to develop. Manageable step by step goals allows you to do this over time by breaking down tasks. As a small business, this is even more important as it will take time to reach goals. Businesses that just mill along and hope for the best are far less likely to succeed. By splitting goals up you can have a series of small achievements that keep you going. What might be harder is deciding what goals to choose. Our top ten guide gives you plenty of ideas on how to choose your goals. Expect a renewed purpose and a more successful future.
1. Focus on customer service
Make customer service and their outcome experience, your number one priority. An unhappy customer is going to be one that never comes back. They are also going to be the ones that tell their friends and post online. An unhappy customer can undo the good work you have done. So how can you ensure your customer service is good and enhance it? One key way is to review your customer service processes. You can do this by setting them out and then asking customers to comment on them.
Once your customers have provided their feedback, review their suggestions in full. You might not like everything they say, but do they make a good point? Can you identify a range of changes or improvements they might like to see? Some of these might not be possible or not possible yet. That is absolutely fine, but can you implement some changes? Try making a list and feeding back to your customers. You said X and we are able to change that. You suggested Y and we will improve this next year. You said Z and while we agree it is a problem, there is nothing we can do at the moment, sorry. Responding to their issues is an important part of the process.
Staff training is important to maximize your customer service. It may well be worth investing in some professional training to maximize outputs. Also, spend time talking through your expectations and accept their feedback. The most important thing is that everyone knows what to do and everyone is on the same page. Aim to ensure that every single customer is a happy one. Now, this is not always going to be possible by any means. The way you react or your staff react to that is so important though. If something goes wrong, be honest, try to rectify it and say that you are sorry.
2. Build Customer Loyalty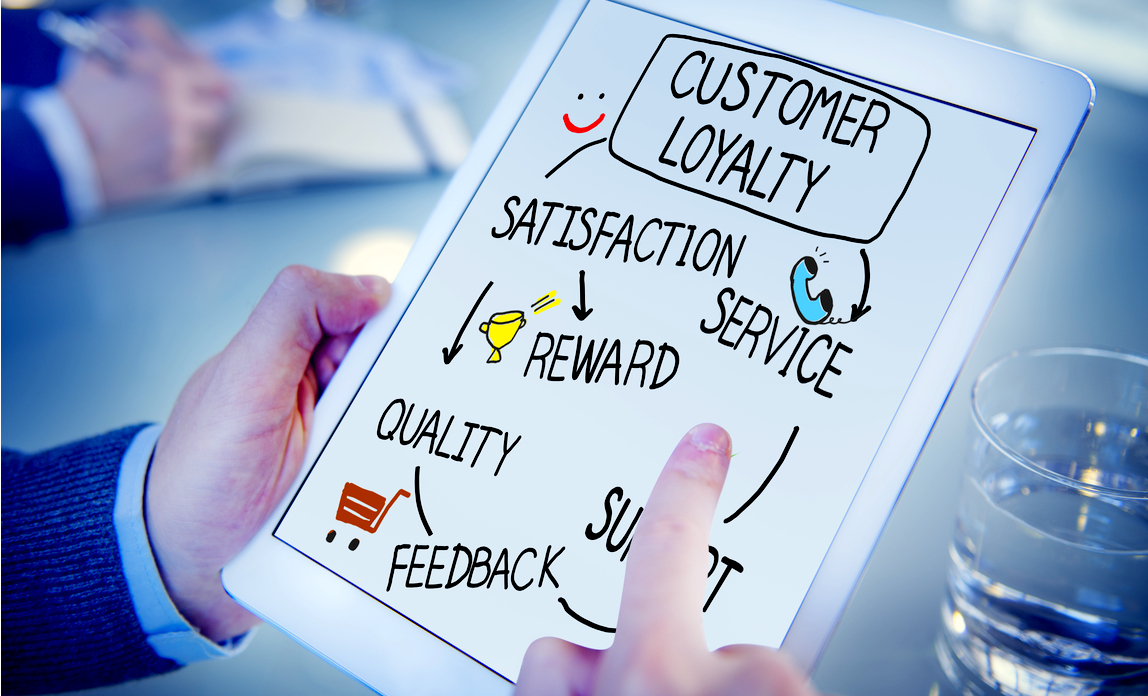 Working to build your customer loyalty is an excellent goal to make an impact on your business. It is best to set some aims and have a plan. Then you can deliver your strategy over time rather than trying to do everything at once. This also spreads any costs you might have. Never be afraid to try something. Just tell customers that you are trialing something. Equally, you could have a weekly special to try and see what works.
Some ideas for incentives could include a reduction in using your business multiple times. It could be a free item once a set number have been purchased. It could be a free something when they introduce a friend or entry into a prize draw. It could be a discount when two friends order at the same time. Loyalty also comes when you get to know the customer and show that you value them. Try to remember their name or to complement them. Customer loyalty is what makes them come back to you and not someone else.
Set out a plan for your customer experience. Plan to meet or exceed their expectations. Give them a consistent approach. Maybe someone orders your skinny mocha or your mobile phone case or your computer service. Make sure the next person gets something equally good for both the product and service. Be honest about when something goes wrong. Avoid annoying your customer and loyalty will come. Changing your prices, reducing opening times and having items out of stock may annoy. Treat your customers better than you would like to be treated to maximize loyalty.
3. Diversify your Business
It is always good to look closely at what you are doing and to make refinements. You can do most things more effectively if you put your mind to it. Can you sell or offer more products? If you do massages, could you also sell the massage oil to use at home? Or body cream or bath oil? If you are an online writer, could do offer to complete SEO article services too? Or offer to the work more quickly for additional dollars? Just don't be afraid to try more things, or to ask. You are unlikely to offend, people are used to upselling.
Can you extend what you are doing at all? If you have a café, can you start to do some outside catering? Even if this is a limited menu with only a few options? Or could you start opening late one night a week to run a mini bistro? If you have good customer loyalty, then this has every chance of succeeding. If you fix PCs can you additionally refurbish and sell PCs onto clients? There are so many opportunities for you to grow things in a small way. This isn't a massive development with lots of extra costs. This is just a little thing, a little at a time. It can make a big way to build revenue over time but minimizes risk.
4. Reduce Unnecessary Expenses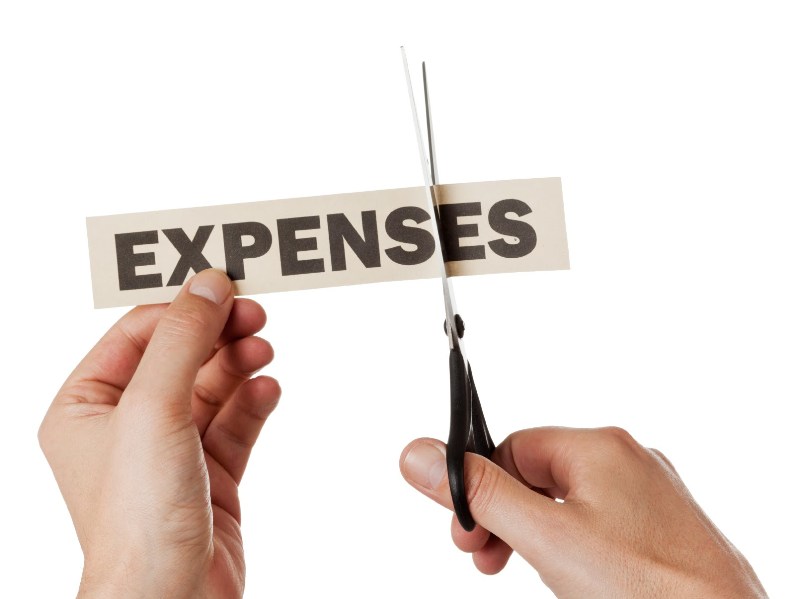 There may be expenses that you can reduce if you try. Make a list of every expense you have. Then work out if you get any of those things at a better rate. Highlight ones you can easily reduce and ones that will take a little effort. Add to those ones you can aspire to reduce in the future and ones that are fixed. It might be your utilities where you can find different companies. It could be you normally buy napkins in packs of 100. Now your business is bigger you could buy packs of 2000. There might be lots of ways to save.
Set a plan in place to do the easy ones straight away. Then move onto the ones that take a little more effort. Some may be more difficult. You may need to complete face to face negotiations. Be pleasant and polite, however, then the worst thing they can say is no. You might build up some new skills in negotiating! Identify those things on the list you no longer need too. Perhaps a magazine subscription that no longer gets read. Together these simple changes can make a big impact on your business.
5. Improve Social Media Marketing
Whatever you do, as a small business you have to do social media. If you have never done social media before you might wonder what the fuss is. Well, start using it appropriately and providing you have great customer service, you will see. It helps you to build your customer base. Whether you have a physical shop, or you are internet only, it will have an impact. Start an action plan of what you are going to do when. Have a focus on fresh new content and regular interactions and you will be making a great start.
Facebook is a great place to try. You can create a special page for your business. Then you can invite all your friends to like it and receive information. Ask them to share some of your posts with their friends to get the message out. People can ask questions, try to respond promptly. Set up competitions. Offer something for free to be given to one person at random who 'likes' and 'shares' your post. This gets more and more people seeing what you have on offer.
With Twitter, you can give regular mini updates about your business. You can follow other organizations with links to your business, to strengthen ties. Try to do this every couple of days at least. Having a Youtube channel can be useful if you want to put up videos. LinkedIn can be a great tool to link with people in a business capacity. For both customers and for those who can help you, LinkedIn can be a big help tool. Most of all, just make an action plan of what you are going to do. Social media is all around us now- be seen.
6. Look Back at Last Year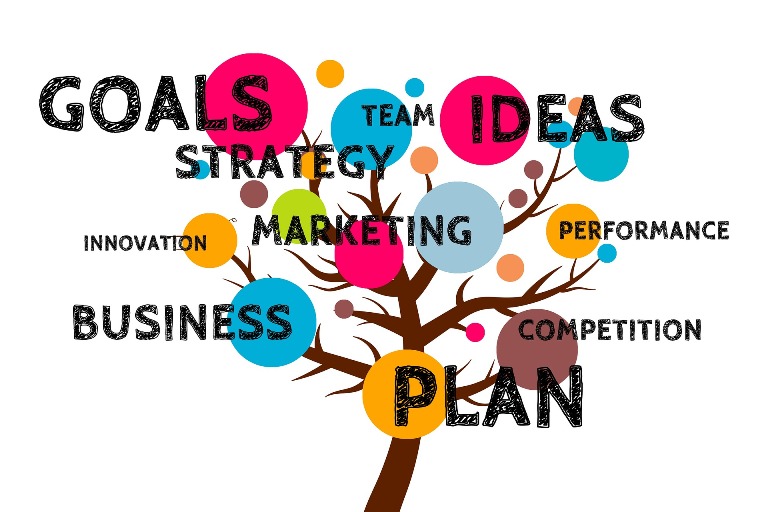 These might sound so strange, but things do not happen on their own. It might help you identify problems and avoid them happening again. Learn from those mistakes and avoid them being an issue again. It might also help you take stock and see where to allocate your current resources. It might be that investing in something existing or new will improve a previous success. Identify what your current successes are and then what resources you have now. Bring these things together for the best possible chance of future success.
7. Embrace Change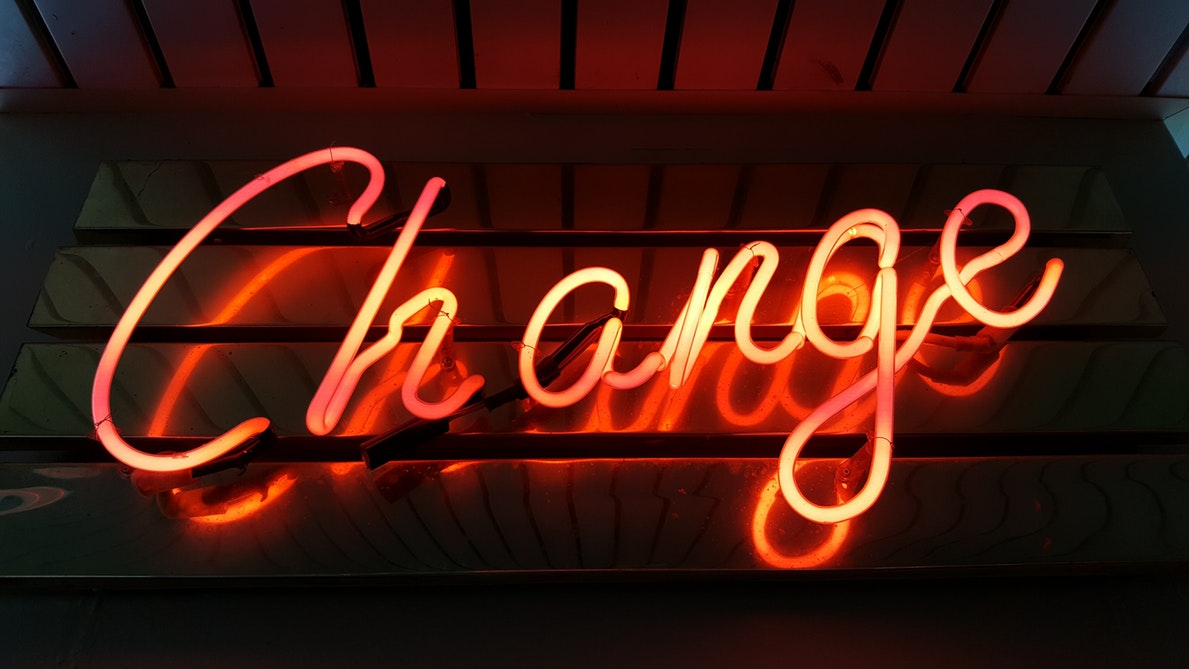 It is so hard to enjoy the change. Things the way they are, naturally make us feel happier. Keeping things the same brings a sense of calm whilst changing rocks the boat. However, the change you must. Think about how implementing change can help your business. You need to be current and in the now. You might be great at fixing PCs and less good at laptops. More people than ever before have laptops though. If you do not change then you could be out of work. Vegan kinds of milk are now popular. If you only have cow's milk in your café, you could lose customer loyalty. Stock almond or soya milk to maximize customers.
Other things change too. It could be that over time, your client base has changed. It might have started as moms with babies or families. In the last 3 years, though you might have more individuals, groups of friends or people working. You may need to change your décor to reflect the client change. There can also be changes in staffing and regular customers may move elsewhere over time. Suppliers can stop supplying too but it doesn't mean the world stops turning. These are inevitable parts of the business. Embrace the change and decide to go with the flow in order to succeed.
8. Focus on your employees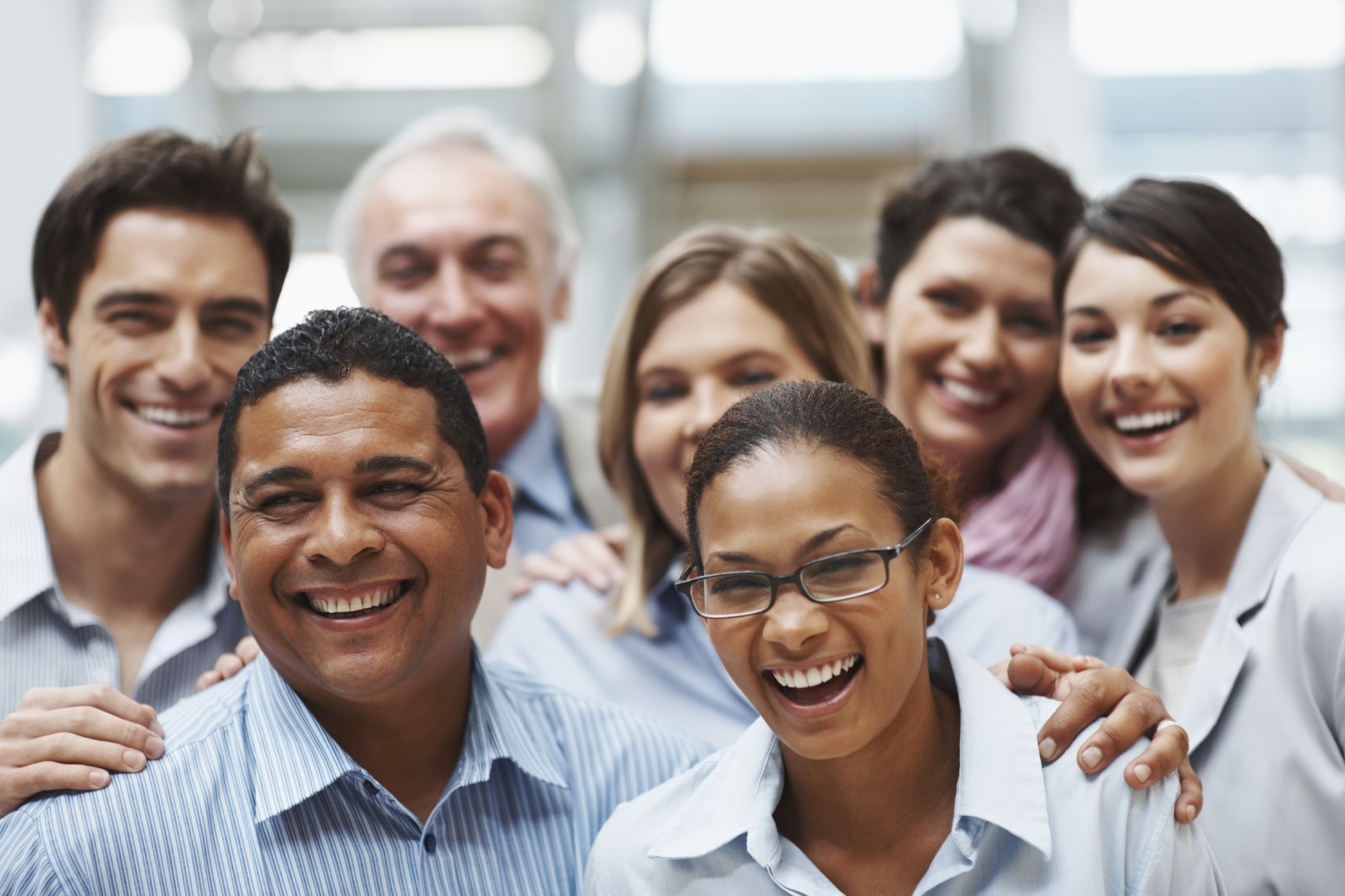 Employees are the lifeblood of your business. They are your liaisons with customers and clients. They are always present and the face of your business. They are there when you are not. If you have employees, then your business is only as good as them. If your employees are unhappy, they will not be giving a hundred percent to your customers. If they are underpaid and struggling to make ends meet, they will not give their best. If they feel they are not being listened to and included they may not fully embrace your business.
Make it a goal to really focus on your employees. Have regular catch ups to give feedback and receive feedback. Ask their views on improvements that could be made. Let them feed into your goals and support them. Can you offer them a discount or something for their family? Can you give a seasonal bonus even if it is small? Help them build skills. If it means that they leave to go somewhere bigger and better; well, you did that. This is an inevitable part of the business and it is much better they leave happy than miserable.
9. Review charity and community links
What benefits did you bring to the local community and charity last year? If the answer is none, then you should be. Even if you are an online-only business, you can still do this. Giving to your local community makes you feel good, yes, but it also raises your profile. Having your business name up there at an event or activity that benefits the community is good. People see it and they link your business with positive activities for the community. They see your logo and next time they come across it, they recognize it is good. All these links bring new business over time and diversify your customer base.
The same goes for charities and there are so many ways to help. Whether you sponsor with money or give a prize, you have made a contribution. Your name becomes linked then with that charity. You should also review your contributions. Those that impact both the community or charity organizations, as well as your business, are the best. Everything you do needs to be profitable or you will not be in business for long. By reviewing and refining your contributions you can ensure that your donations are having an impact. Ask staff and customers to help decide if you are not sure. They will love being involved in your decision making.
10. Celebrate success
Celebrating success is something so many of us forget to do. It is so easy to move on to the next thing and the next. It is vital to stop and say well done. This is surely the hoped-for outcome to every activity. Celebrate with your staff and customers to give a bonus, a freebie or a thank you. They are all great ways of giving thanks to them for helping build your business. Involve everyone you feel has been involved. Don't forget to celebrate with your own friends and family too. No doubt they have given plenty of support.
If you are experiencing the great success you may wish to celebrate by expanding. It can be tempting to expand quickly all at once, but this is prone to failure. Like with diversifying the market, see whether there are ways to complete this slowly. Take time to train up new staff. Take time to work through a range of smaller goals to achieve something bigger. If your business is a big success then taking your time over building it up more, cannot hurt. Put a plan in place and reach one goal before moving onto the rest. You can succeed in your own way and over time.
Setting goals as a small business are so vital to success. It allows you to see where you are up to and develop appropriately. Setting goals similarly allow you to move forward in a way that maximizes the business. It also channels your strengths and energies in a way that is productive. Review what has come before and set appropriate goals to move on. Make the most of your staff and customers, who are absolutely vital tools. By building customer satisfaction and staff happiness, you achieve so much. People are the best tool to measure your success. Do what you need to do to succeed and never be afraid to do it slowly. Visit myspeedypros.com for promotions!